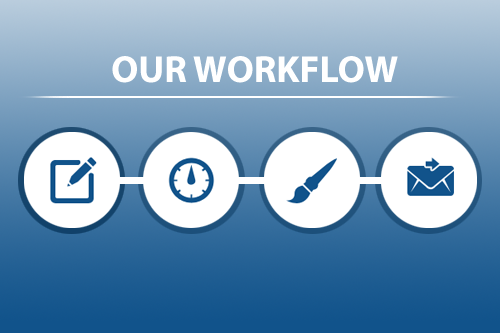 01. Requirement Understanding
What ever is your requirement, we listen to you prior starting to work. Just drop us a message and we can call you at your time, we will provide a technical analysis in depth. Let's discuss.
02. Planning & Time Management
To execute a project, timeline is the key. We provide milestone and deliverables based on your requirements. Our marketing team will guide you on best cost effective solutions that you can achieve.
03. Start Design and Coding
As soon as we plan to start working, our creative team will present designs, we will make your design according to the latest trends, web 2.0 solutions for web, for UI designs and artwork we present multiple options of your likings. Coding is our passion, we use latest frameworks and update ourselves accordingly, whether its a website or a smartphone application.
04. Test and Deliver within deadline
Testing and debugging is part of the process without which nothing can be achieved. We test before we show you the live demo. We infact suggest to put live data before anything goes live. Join us in our process revolution.
Post a comment